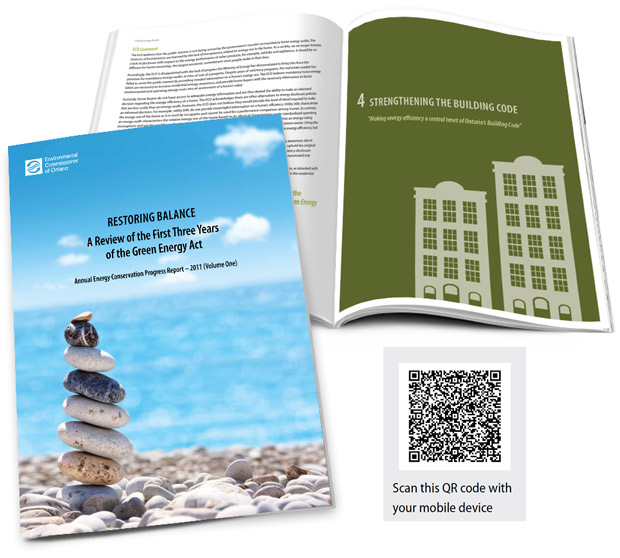 The Environmental Commissioner of Ontario (ECO) released Volume 1 of his 2011 Annual Energy Conservation Progress Report to the Legislature on June 5th, 2012.
The report features English, French, print, PDF and epub versions. A new idea we presented for the ECO is the use of QR codes on some of the pages. Scanning the code brings the viewer to videos of the Commissioner discussing further details from the report.
This is the latest in a series of reports that Swerve has designed for the Commissioner.