Swerve is that moment of realization and of clearing obstacles so you can move in a direction that gets you to your destination
Toronto design studio Swerve is big where it counts – ideas, expertise and results.
And small where it matters – direct, and accessible. We are a team of dedicated, creative-minded, results-driven graphic designers and entrepreneurs. At Swerve, we know that coming up with great design is half our business. The other half is building strategies and brands on time, on budget – and most importantly, on target. Design can be ethereal, but business objectives are not. Learn about our design team, our design process, our design project budgets, and portfolios or dive in deep and view some project case studies. Whether you are a small business start-up, large commercial enterprise or non-profit, we have the expertise to help you define and achieve your goals.
How we work with you matters just as much as what we create.
Our process is built on over 15 years of experience creating successful designs. We expect to be working with you for years and we know how important it is to make your journey exciting and rewarding.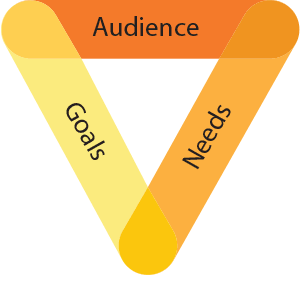 Step one: Define
We take the guesswork out of your project with our discovery sessions. There's no smoke and mirrors here – just rolling up our sleeves and digging into the soul of your business, listening to your needs, identifying problems, understanding your audience, realizing goals, and knowing how to make your customers respond. We'll brainstorm strategies, present solutions, set requirements, confirm budgets and set out timelines. This groundwork builds the foundation of everything we produce.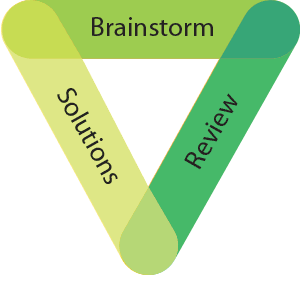 Step Two: Explore
We focus on goals and collaboratively brainstorm ideas and research options; discuss our concepts and conceive creative solutions. We sketch, wireframe, set the architecture and assemble the best user interface. Then, when all the dust has settled, we present designs for feedback and implement your comments, refined and polished off for approval.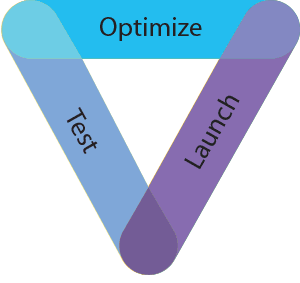 Step Three: Achieve
We care about excellence and integrity. We watch all the details – build things right the first time and test until it's absolutely perfect. We focus on accessibility, standards compliant code and search engine optimization. We watch the analytics and track the success. You can see the results of this process in our web, print or branding portfolios or get a more in depth view in our case studies.
Build on our Expertise
We have been creating custom branding, website design and print design in Toronto since 1999 – leverage our expertise for your project!
Value-Based Design Pricing
Your project is more than just the end product – it's a combination of intelligent strategy, a proven process, creative epiphanies and gut reactions all stemming from a decade of expertise.
We don't sell "off the shelf packages" or repurpose the same ideas over and over again. Everything we build is custom tailored to meet your unique needs, goals and budgets. To give accurate pricing, we review your particular requirements and do a full project discovery meeting to nail down the goals and deliverables and provide a set price that works for your budget. Lots of variables impact budgets including number of meetings, complexity, functionality, content migration and more. Below are some general guidelines on our design fees. Talk to us about your needs and we'll put together a custom tailored, no cost, no obligation quote that works for you. Read more about our design prices here.

Enough about us - we want to know about you!
Contact the Toronto graphic design experts to help you with your branding, logo, print or web design!