Design for Good: Working with Nonprofits & Environmental Organizations to Make the World a Better Place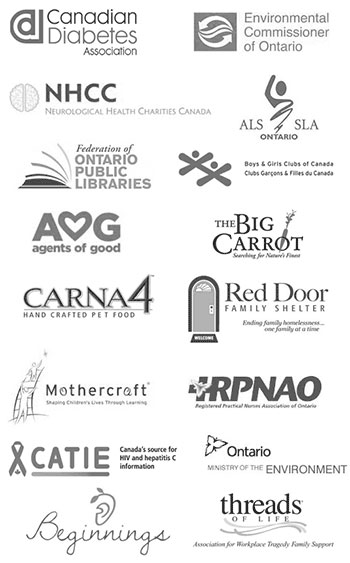 OK. You already know we're different and not your average Toronto Web design studio, but more than that we're also making a difference.
We've always known our place in the world and the impact we can make as individuals, and as a company, so we have always strived to be a part of our communities and stewards for the environment. We know the impact that design can have on our environment and we take that responsibility very seriously. Over the years we have instinctively put together a sustainability plan for the way we live and work without even realizing there was a name for it. We recommend sustainable alternatives and best practices including FSC papers, vegetable-based inks and responsible printing techniques.
Over the years we've worked with countless environmentally responsible clients, social good enterprises and nonprofit organizations helping them raise awareness or funds for their causes and often offer reduced rates for registered non-profits.
On top of the work Swerve does, Mark Haak is an active contributor to social good projects through his Design for Good project dedicated to assisting environmentally and socially responsible organizations as they communicate their message. And he goes even further; Mark has traveled on volunteer projects around the word, spoken at conferences, initiated fundraisers and built water projects at schools and communities in Africa.
We'd love to hear about the great work your non-profit organization is doing and how we can help you reach your goals. Contact Mark Haak at 416-871-4624 or mark@swervedesign.com to talk about your project.