Swerve's Design for Good project was recognized as a leader in sustainable design practices in the October 'A Culture of Green' issue of Graphic Design USA magazine.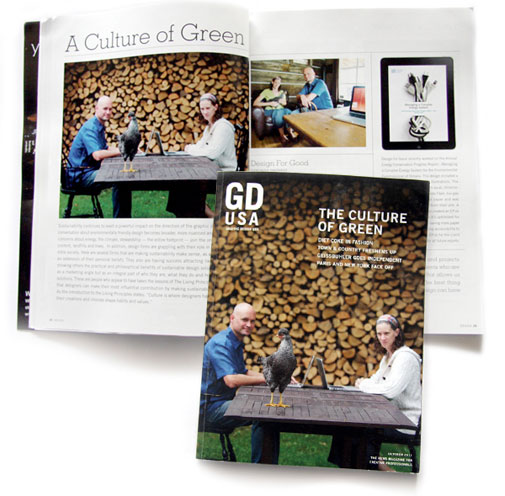 Graphic Design USA recognized us, among others, as "making sustainability make sense, as a business model and as an extension of their personal beliefs…they are having success showing others the practical and philosophical benefits of sustainable design solutions, using 'green' not as a marketing angle but as an integral part of who they are, what they do and how they approach design solutions."
Design for good is a friendly division of Swerve Design Group. Read the full article at Graphic Design USA.