HEQCO holds an annual conference for educational professionals. They asked us to brand the 2018 conference microsite design and create online and print identity for the event. See the site at www.accessinpractice.ca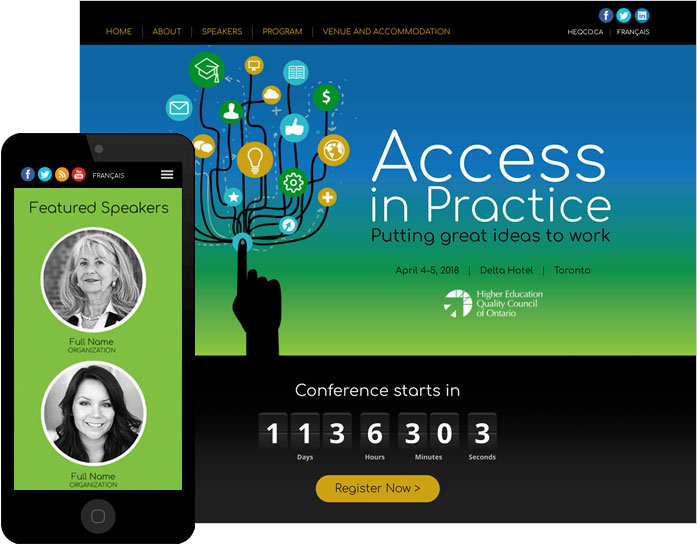 Along with the microsite we designed for them, we also did their onsite program, signage and ads for the event.
See more of Swerve's web design work.