Swerve continues to work on lots of non-profit community annual report design. Once again Boost Child & Youth Advocacy Centre asked us to design their annual report. Their 2016 report featured the full 22 page version for download from their website, plus a shortened four page highlights version for printing. This helped reduce printing costs for this non-profit organization.
You can see this full report, plus other annual reports we have done for Boost here.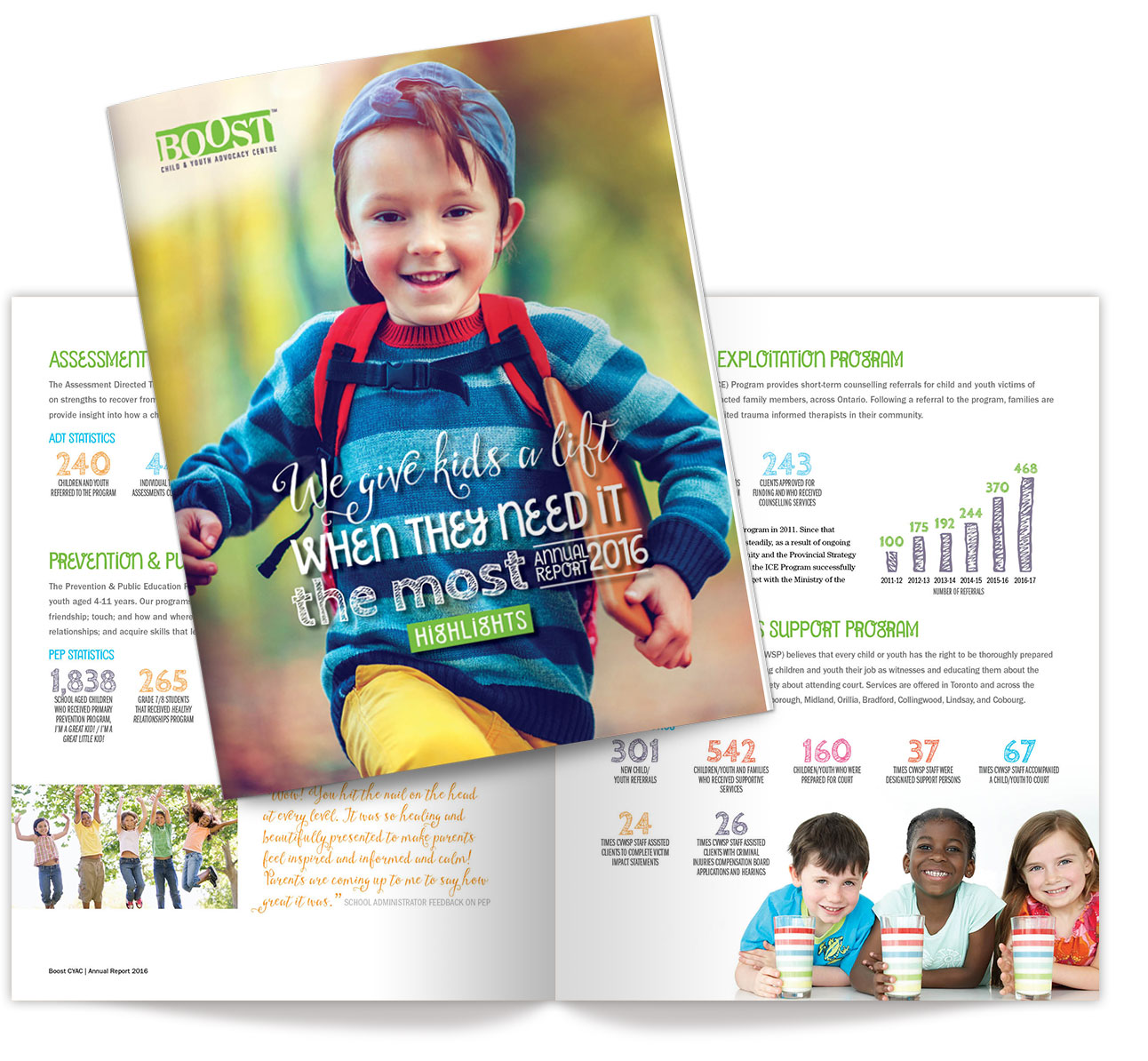 See more of Swerve's annual report design.