Beginnings is a project initiated by the Environmental Commissioner of Ontario in celebration of the 20th anniversary of the Environmental Bill of Rights. It captures the stories and memories of the people who were involved in the significant environmental events and organizations. Users can tune in to hear how they contributed to the evolving history of environmental protection in Ontario.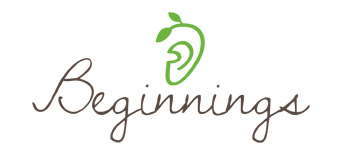 We created a unique logo to capture the spirit of the project – listening to environmental stories. We used a combination of listening and nature elements to create a unique icon and balanced it with hand drawn typography to complete the natural, human feel to the identity.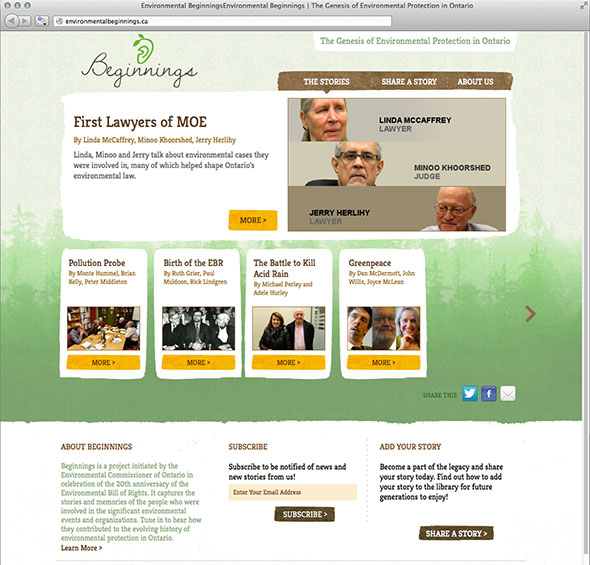 Our Toronto web design studio created an original site design that is fresh and inviting – no cookie-cutter designs! As with each project we create, we start with reviewing the client's needs and goals in an interactive discovery session. This gives us the information we need to design an original site that not only looks great but meets all business objectives and technical requirements.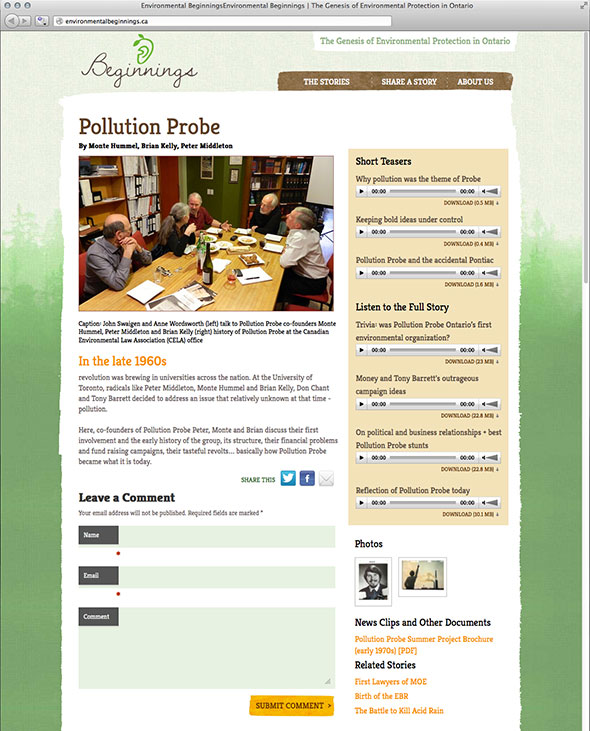 Based on a WordPress content management system we customized many components to allow for easy user upload of files and simple management of the content by the client. This user friendly CMS allows the client to easily update their site, review submissions and publish new pages.
Custom forms like this one are intuitive for the user to encourage contribution.
View the site at environmentalbeginnings.ca