Swerve has redesigned the Registered Deposit Brokers Association (RDBA)'s website. RDBA is Canada's professional standards association for the deposit industry protecting investor's interests and strengthens market integrity and efficiency.
The site includes the ability to search for members and is available in English and French. See the RDBA site here.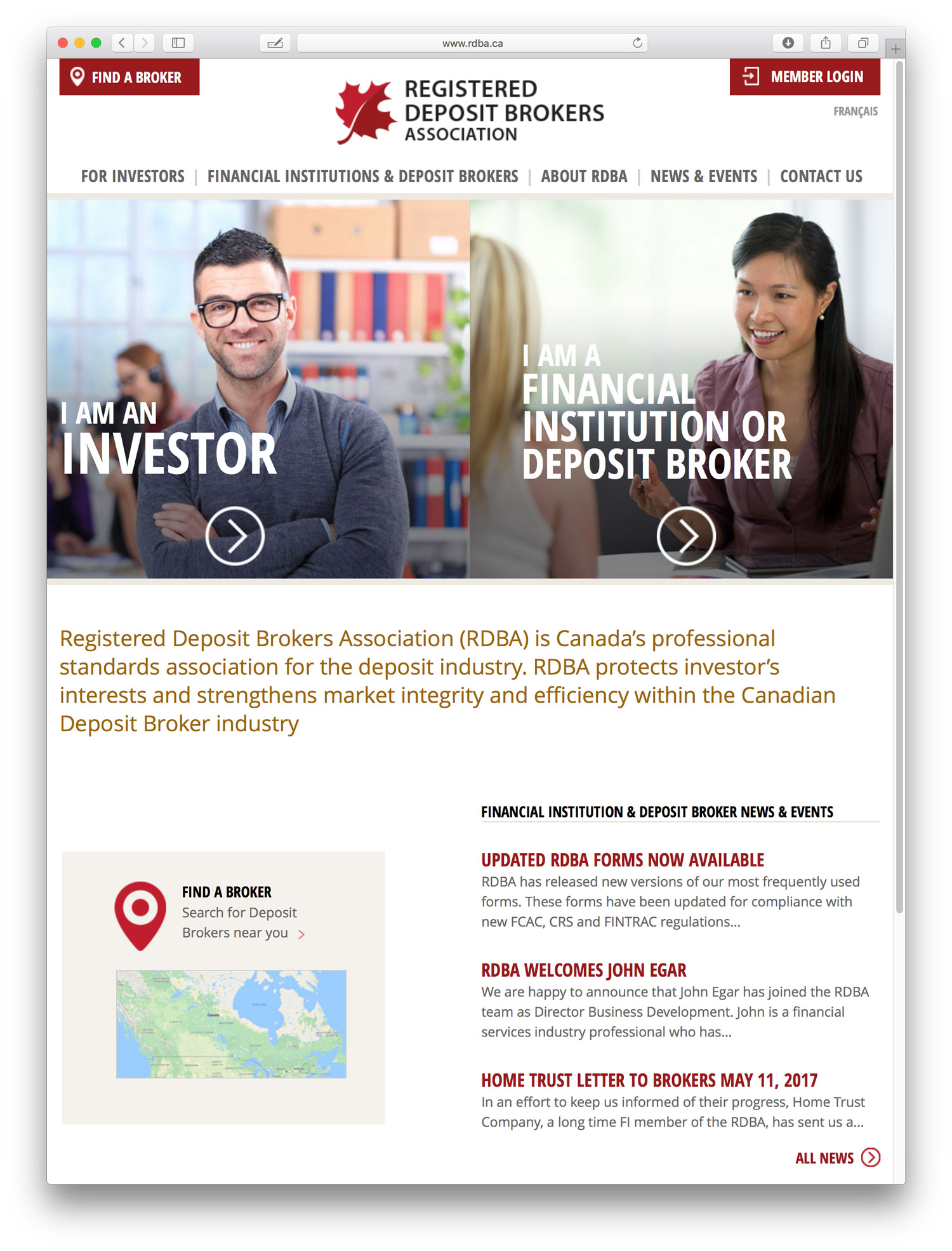 See more of Swerve's website design.