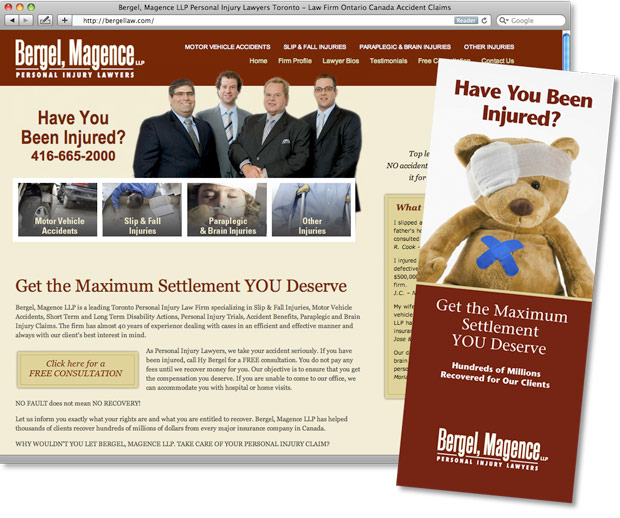 This Web site was done for Bergel Magence, a personal injury law firm in Toronto.
Swerve created their Web site with a simple content management system. The client is able to make all updates to their site using the easy to use interface.
Swerve also designed a small brochure for clients to learn more about the services they offer.
See the site at: www.bergellaw.com