As part of our Design for Good initiative we created a website for this environmental organization in Ontario that represents Ontario's 36 Conservation Authorities, which are local watershed management agencies, mandated to ensure the conservation, restoration and responsible management of Ontario's water, land and natural habitats through programs that balance human, environmental and economic needs.
We built a new responsive, AODA compliant website for both public information sharing and member login site for the individual conservation authorities to share resources, calendar, tools and more.
You can view the site at www.conservationontario.ca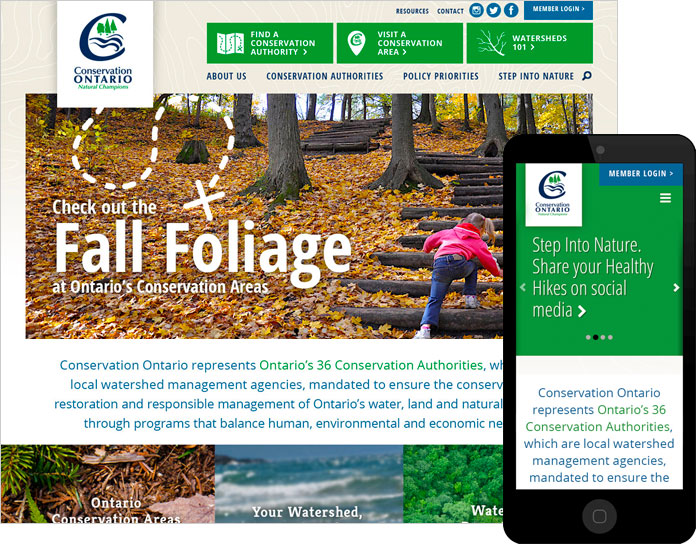 See more of our website design work.