Membership Websites for Candian Golf Supers Association
SERVICES PROVIDED:
Website Design
Website Programming
Content Management Tool
Member Management
Ecommerce
Event Microsites
Swerve has been working with the CGSA since 2002 creating many of their print publications. When it came time to rebuild and redesign their website they turned to Swerve to help them relaunch their online presence to increase membership, provide more services and streamline their internal processes for managing the members and finances. We built new registration and renewal systems, event registration, ecommerce, buy and sell system, member credit system, integrated advertising and a custom robust reporting interface.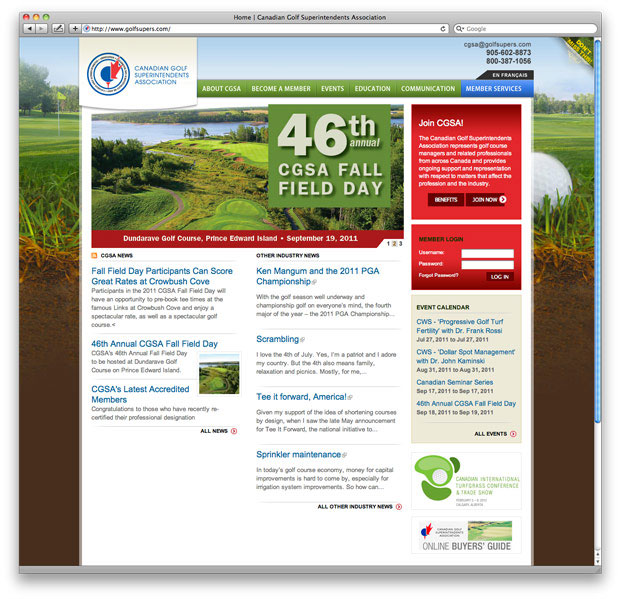 Building a solution that works
The CGSA needed a robust solution that could connect and engage with their members. They needed an easy to use system to send out promotions, solicit new memberships, allow for easy renewal payments for existing members and communicate all the membership benefits and current news. This system communicates with their billing systems so everything is up to date and accurate.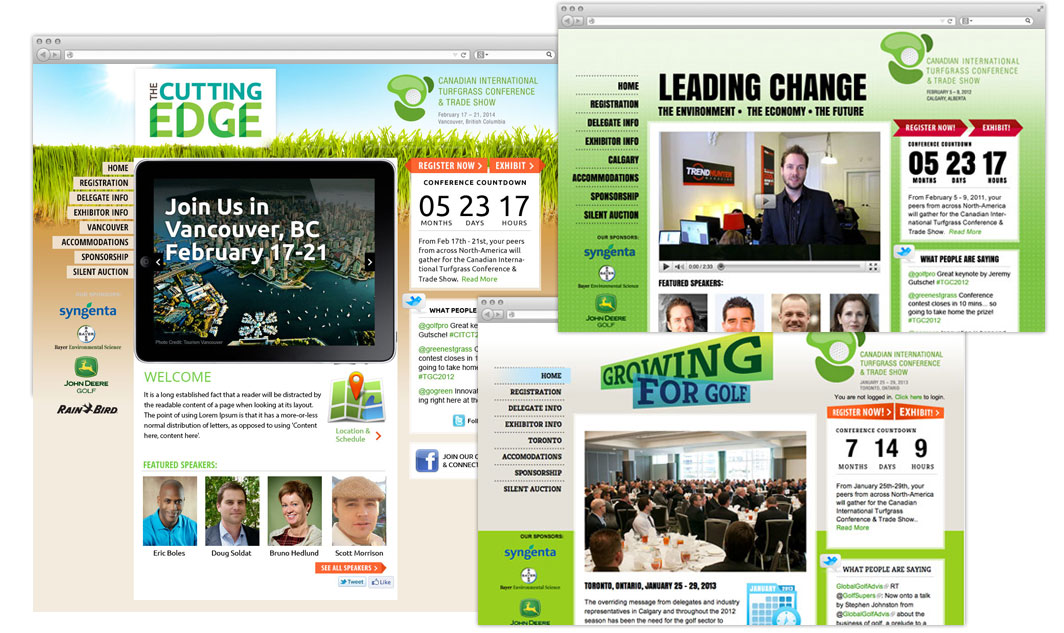 The Golf Superintendents of Canada hosts a conference each year on all things Turf Grass. Swerve continues to supply new website design for each conference.
Lets talk about your project!