Lawfirm Website Redesign for Benson Percival Brown (again!)
SERVICES PROVIDED:
Website Design
Print Design
Photography
WordPress CMS
Swerve builds a lot of website designs for Toronto law firms. Benson Percival Brown has come back to us again after designing their first legal website several years ago so we could update and refresh their online brand.
Direct and Accessible
Swerve has quite a lot of experience in law firm website design. Benson wanted a simple and effective website, one that gets straight to the point and is easy to use. We designed a site that promotes their key services and a backend system that allows for easy news updates without a lot of distracting features. A simple news feed on the homepage rotates to highlight firm news.
We also put together a photoshoot of all their lawyers as well as the office lobby so we can include authentic imagery instead of standard stock photography.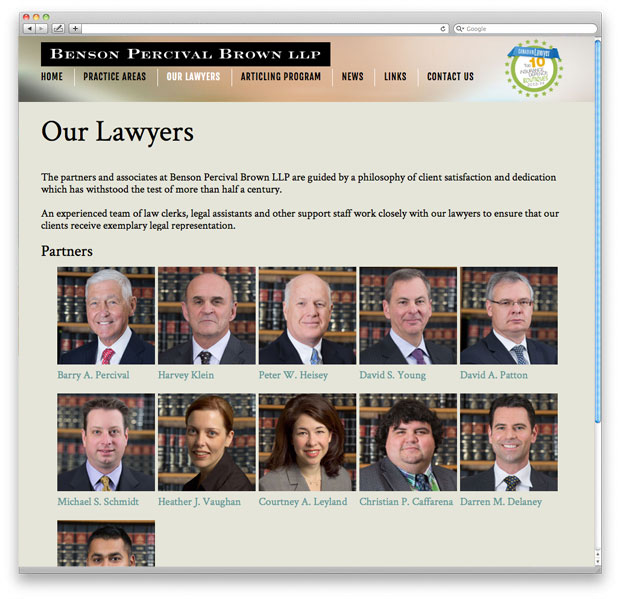 Lets talk about your project!