Case Study: Print Design Process for Brochures
We'll quickly walk you through our process for creating a new brochure
We don't start work until you know exactly what this will all cost. We will spell out everything we are doing, the number of designs, changes, what the final delivery will be and what the timing looks like so there are never any surprises.
Discovery
To initiate all design projects we start with a Discovery & Planning session to gather information and ask questions to learn about your audience, expectations, uses and goals. We will review all your supplied text, images and logos and make sure we don't have any questions before starting. We will do a brand audit (if any existing branding exists), competitive analysis and review of your primary messaging. We'll review possible creative directions for imagery, colour and fonts to make sure the direction we start with will be as on target as possible.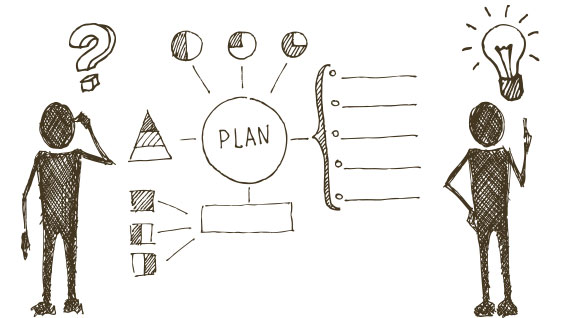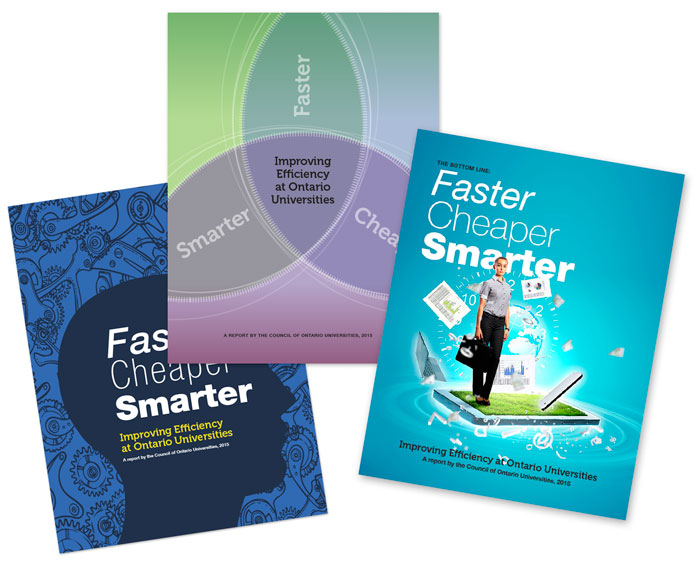 Cover Mock-ups
We typically design 4-5 rough concepts, do internal reviews with all our designers to provide input and make recommendations for improvements. We select images fonts and colour palettes. From those first sketches we finish the best two or three and present them to you for feedback.
Inside Pages
Once we know which direction we are going in for the cover we can apply the same style to the inside pages. We look for creative ways of using your supplied images and make suggestions for new photos and illustrations.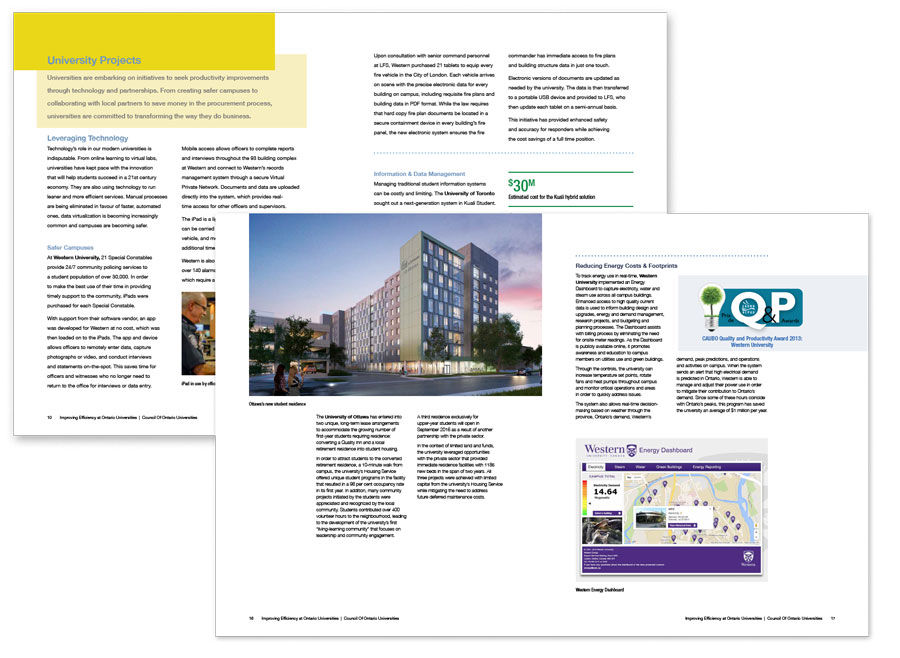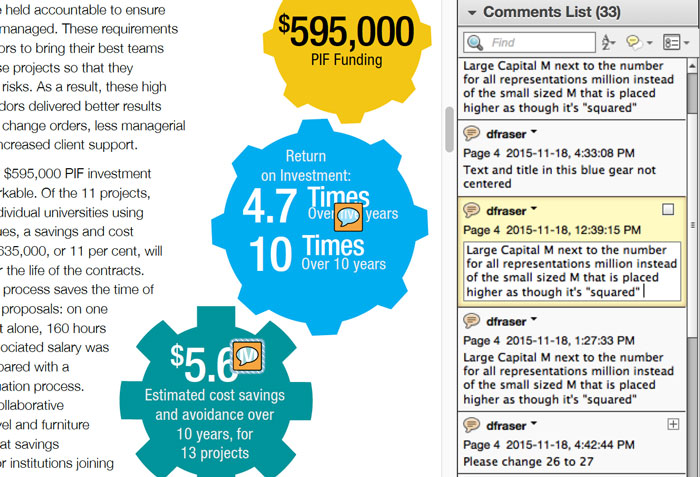 Client Changes
We expect lots of changes! There is always quite a bit of back and forth on each brochure we work on. We ask that clients give us their changes marked up in a PDF so it is easy to follow and we can keep a record of what we did. Up to three drafts of editorial and design changes are always included in our estimates. Keeping your changes within these three drafts is the best way to ensure budgets don't get out of hand.
The Final Design
This is just the start of our relationship with you, we'll continue to extend into new product lines and explore other ways of helping sell your brand…
But that's another story, for another case study!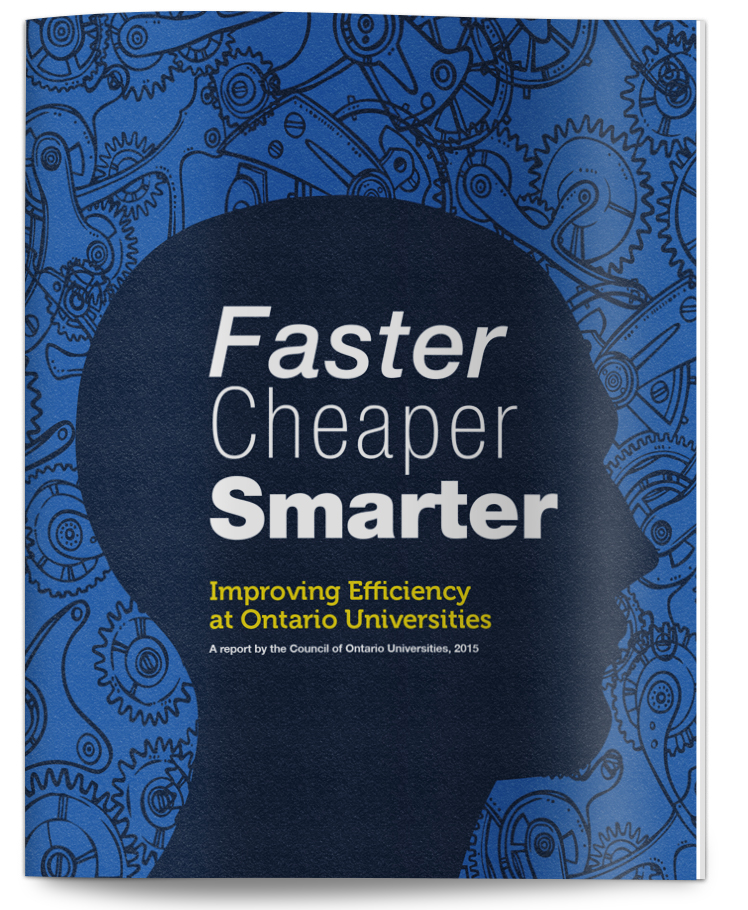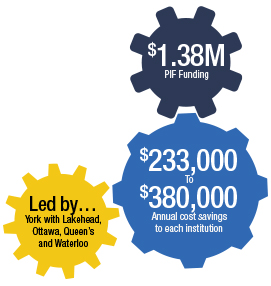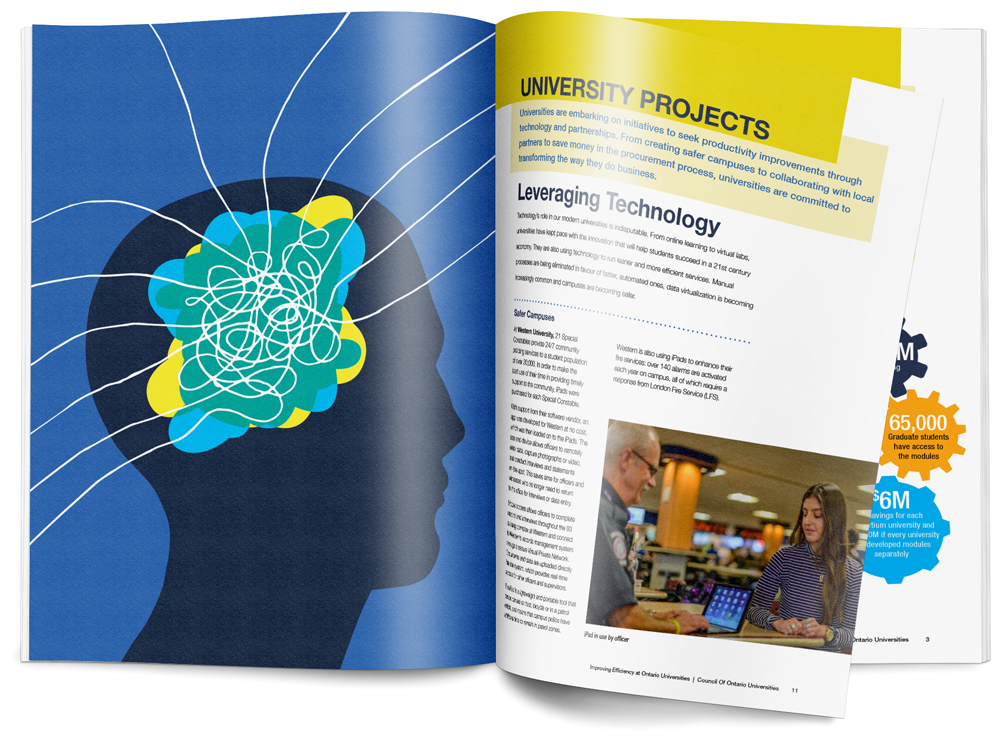 Contact the Toronto Graphic Design experts today!