Annual Report Design for Ontario College of Teachers
SERVICES PROVIDED:
Annual Report Design
Website Design
Website Programming
Content Management Tool
Infographics
Accessible PDF's
We've been working with OCT since around 2004. In 2013 they had a unique challenge for us – not only did they want a new annual report design that is fully accessible for both web and print PDF but they wanted more control over their content which goes through several rounds of revisions, approvals and translations before being published, and they wanted a system that could be used to build new annual reports each year with updated theme and content. So, we did just that.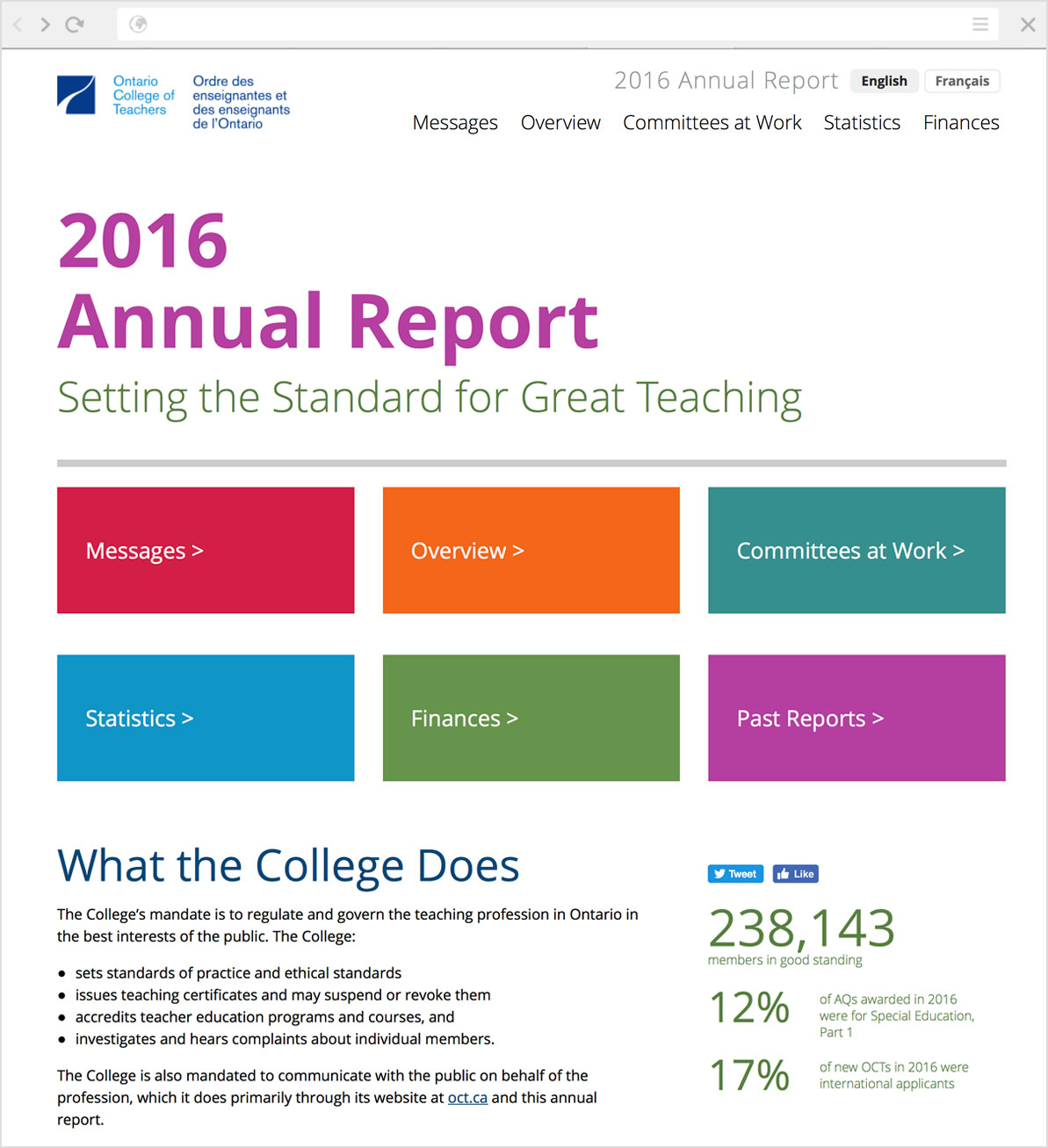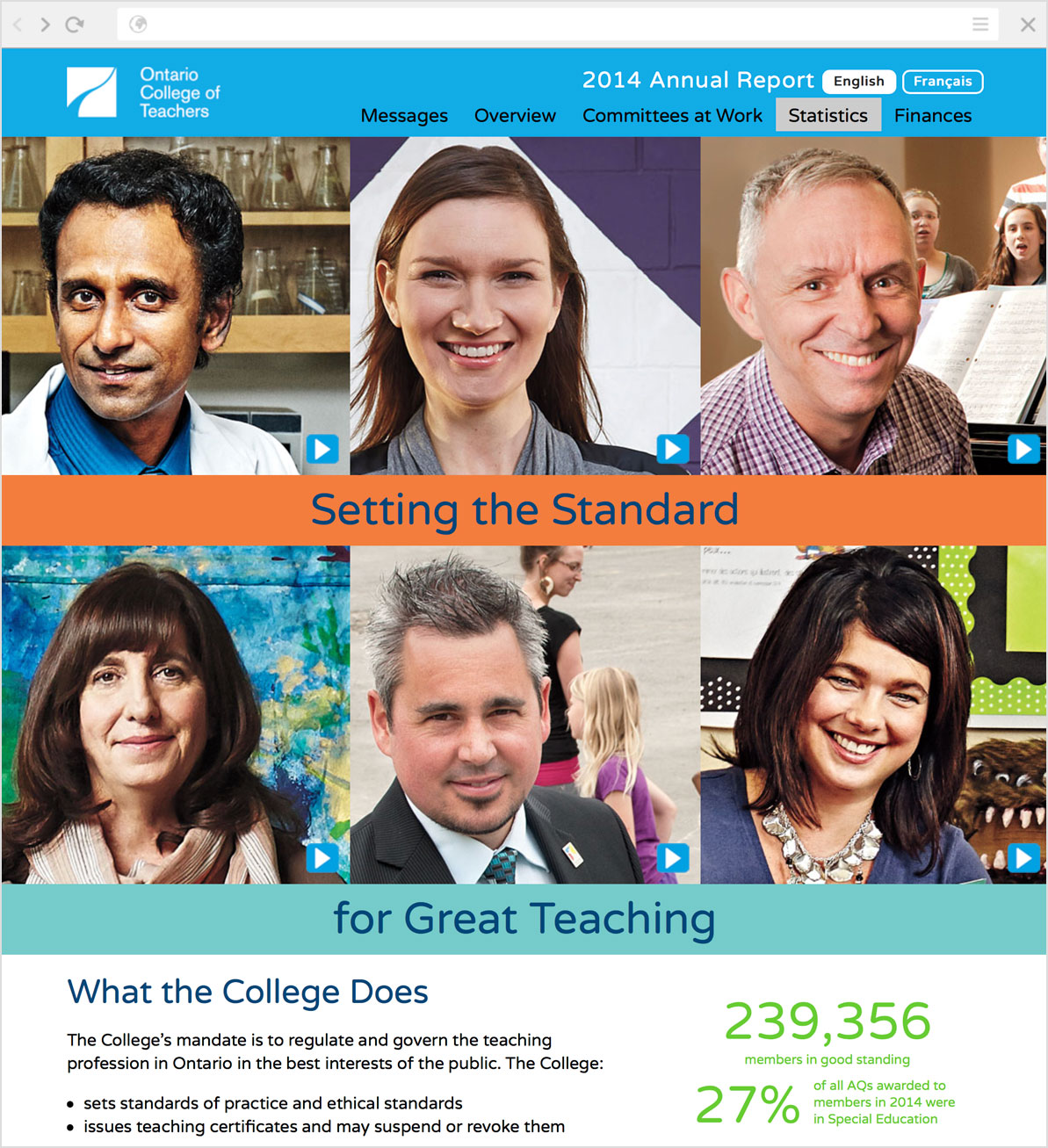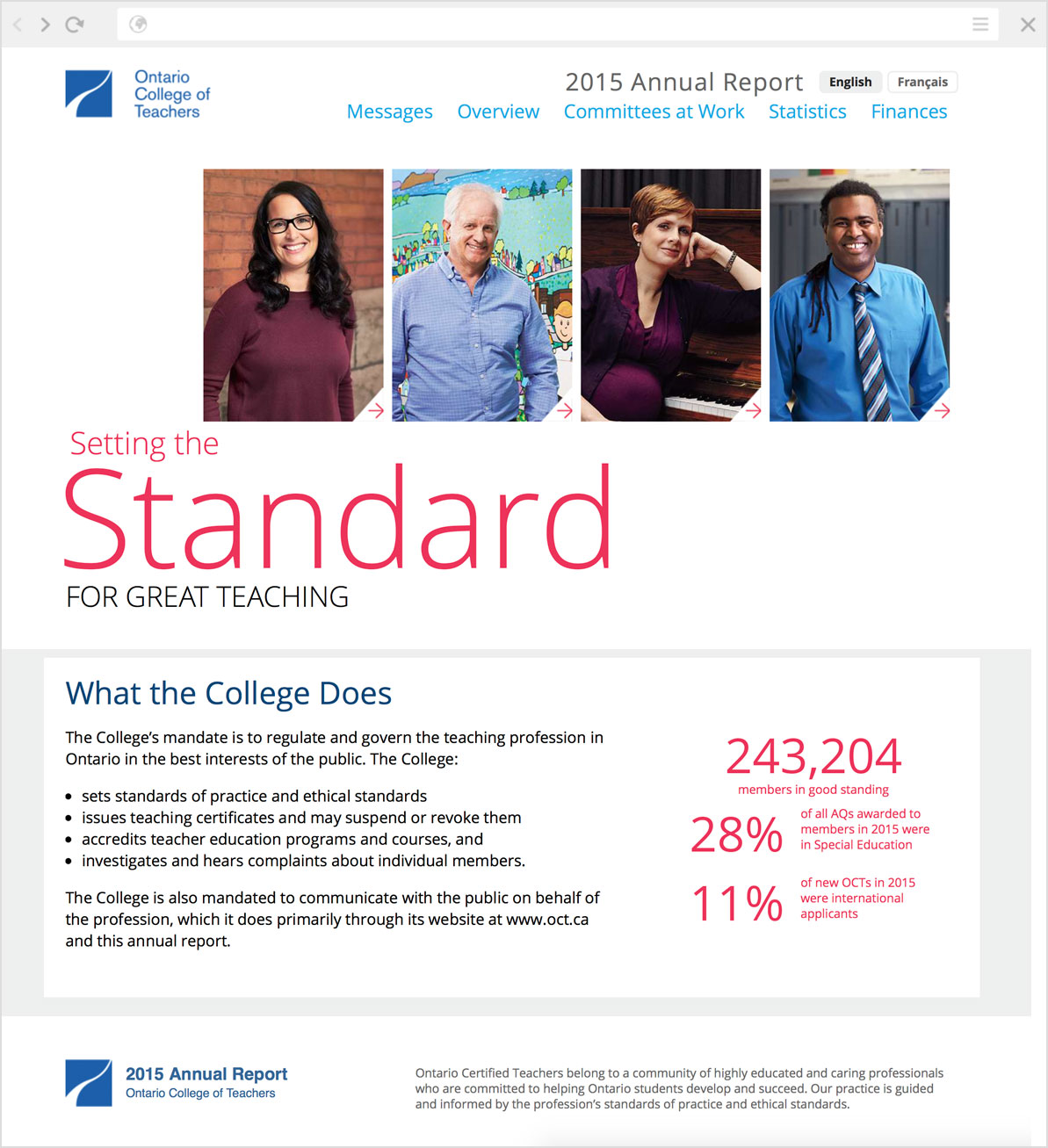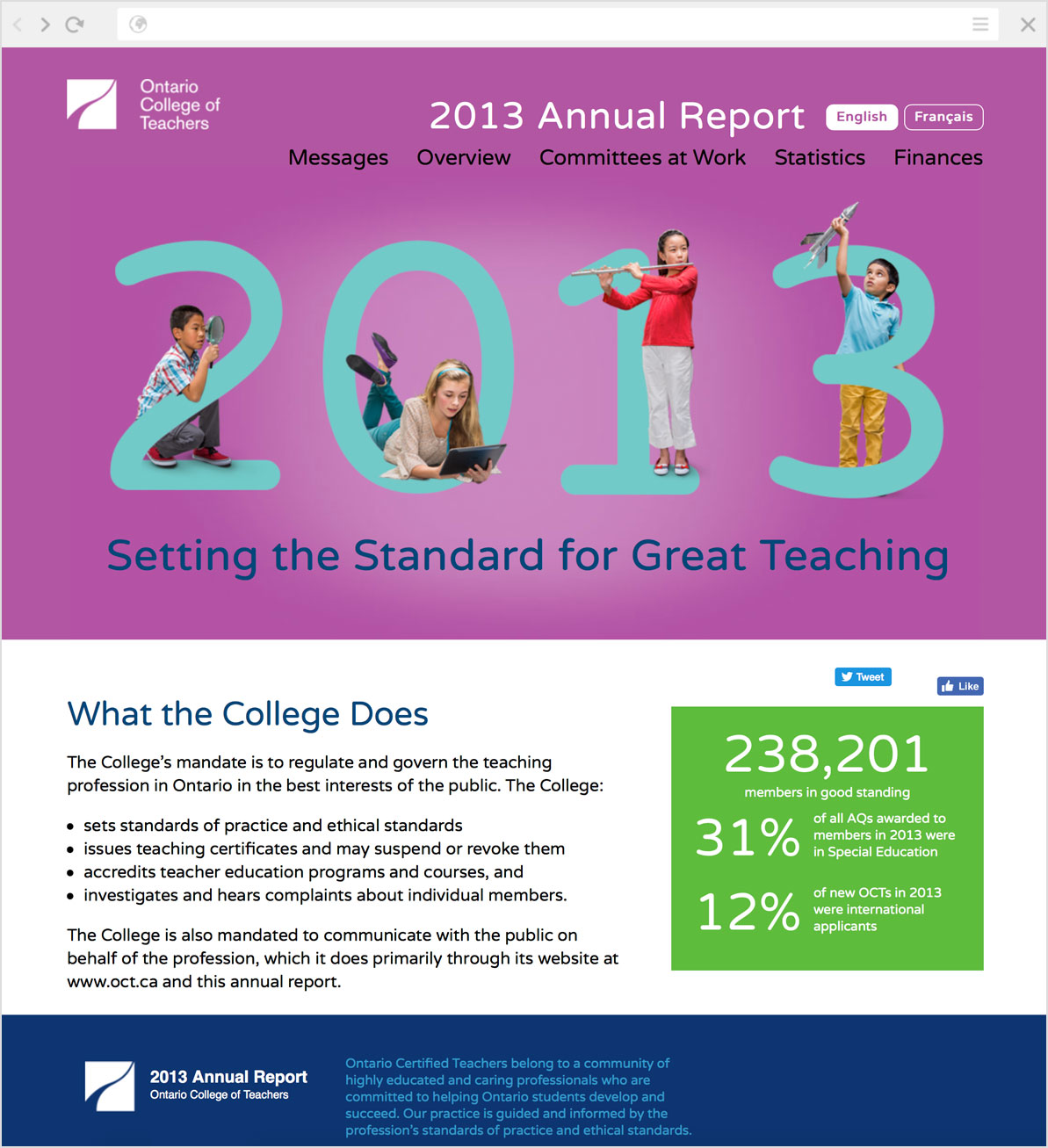 So before we started any design we strategized on the best approach to allow them to update their own content. Naturally we opted for a WordPress CMS to allow them access to the web content, but the challenge was the report would be hosted on their website and they didn't want to setup WordPress and have worry about extra databases and updating archived websites for security. So, we built a custom CMS on our beta servers that allowed them to edit their own content internally and even manage English and French languages on the same admin pages, then the CMS publishes out to flat HTML/CSS files which are uploaded to the clients internal server. This was a huge relief for their translators since it was so easy to match content and edit both language versions of the site simultaneously and their internal IT department loved the simplicity of the files they received to post. The process proved to be a huge success, easing workflow and allowing for instant client content updates without additional levels of reviews and approvals.
The site is fully accessible and optimized for tablets and mobile phones. We also built a full printable PDF version of the site using accessible PDF format files and they did a limited print run of English and French copies.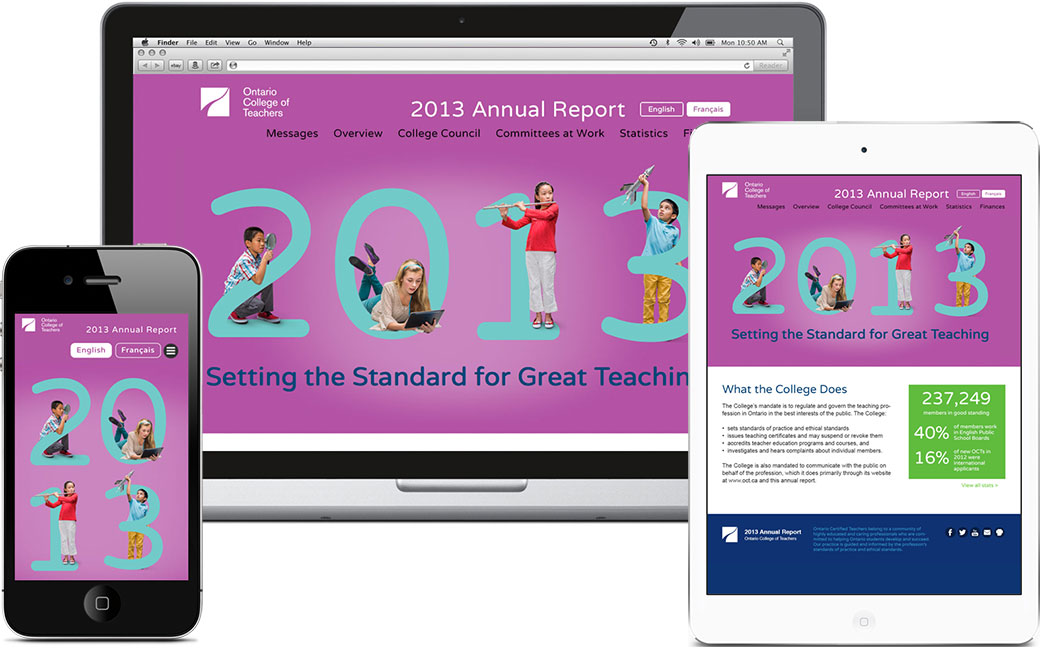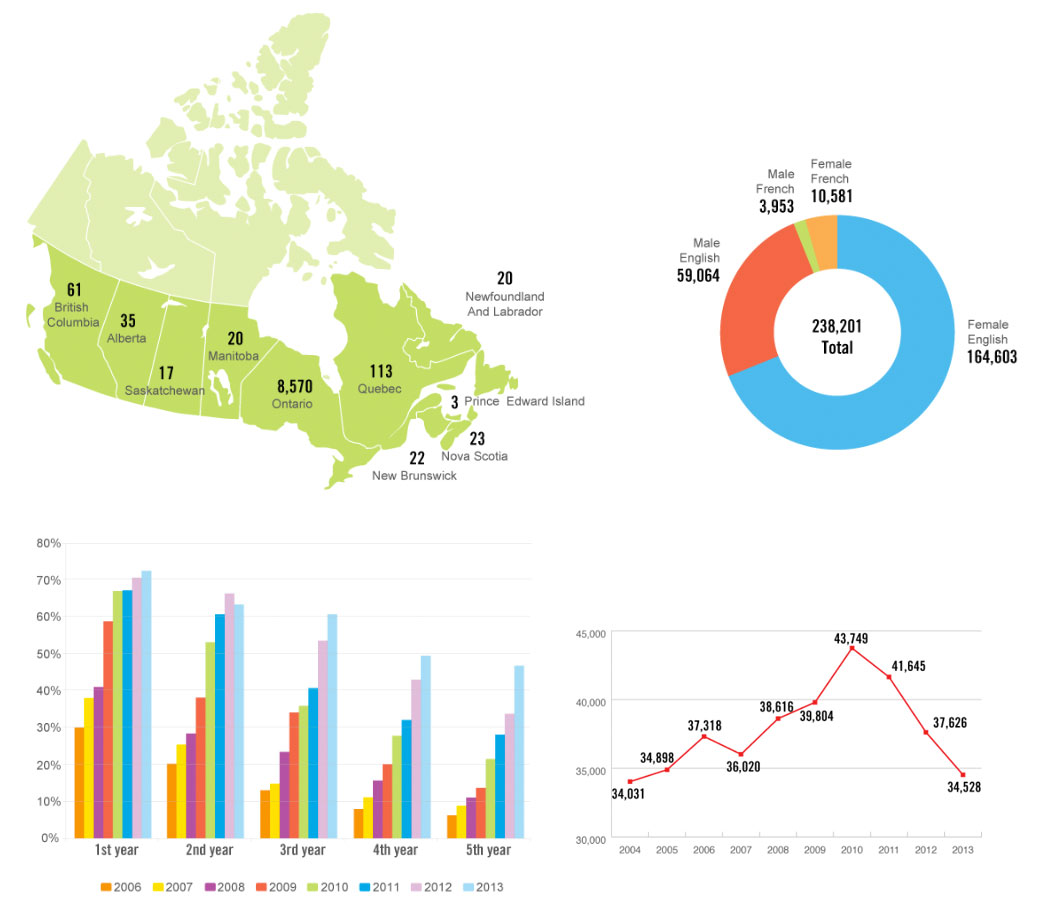 Lets talk about your project!