Web Applications for Deloitte Consulting
SERVICES PROVIDED:
Consulting
Web Design
Customized Web Applications
Mobile Specific Sites
Print Design
Deloitte had a challenge – they hosted several trade shows each year and wanted to hand out materials to attendees but people were not keeping them. Often the reports were tossed after the event since users didn't want to carry stacks of print documents home on the airplane or back to their office. So we designed an interactive digital system where attendees can view the brochures on a tablet and mail themselves PDF versions of the report for future reading.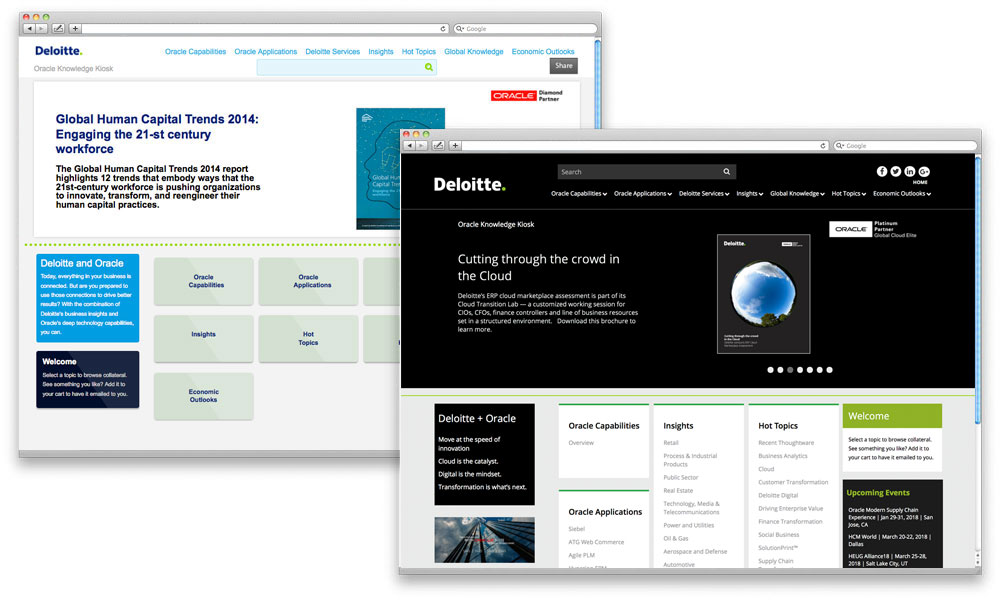 Built for Trade Shows
Instead of asking guests at their trade shows to take dozens of brochures Deloitte had Swerve Design build a kiosk system for people to browse through. Once they find PDFs they are interested in the system emails them to the guest. No more wasted brochures that are tossed in the garbage on the way back to the airport. We created different websites for different events and partnerships.
Designed for Mobile
We also built a customizable series of mobile websites for specific trade show events so attendees can review relevant material and have digital copies sent to them to save printing and delivery as well as expecting visitors to pack collateral in their suitcases for the return trip home.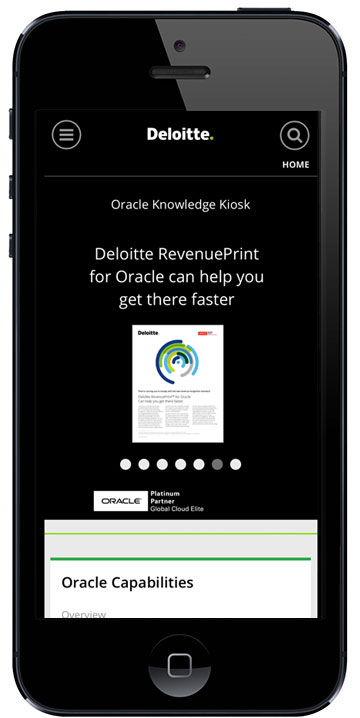 Different versions of the system skinned to match branding.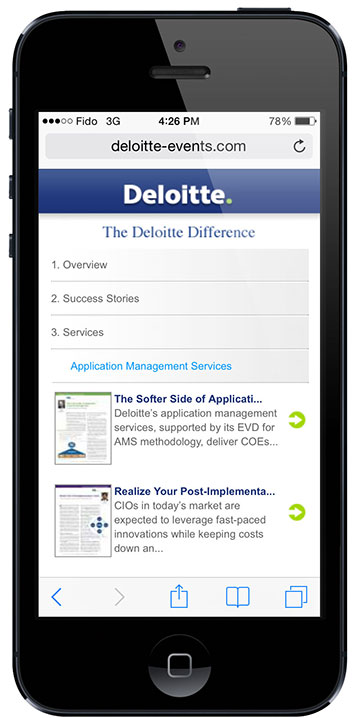 Sites meant to be used at live events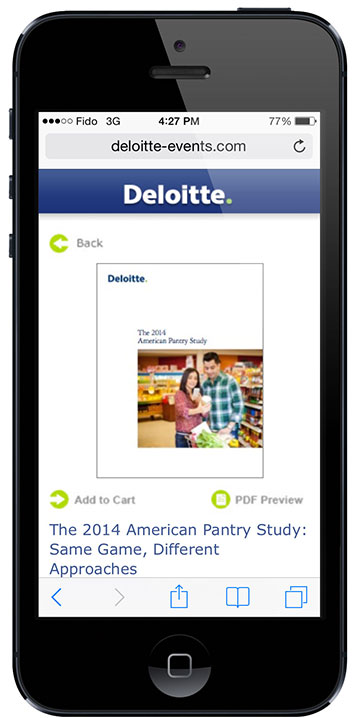 Complete browsing of their catalog of brochures with PDF previews
And complete mobile ordering system so users can have PDF versions of brochures emailed directly to their inbox
Lets talk about your project!