Stimulating Change in the Change Foundation
SERVICES PROVIDED:
Website Design
Responsive Design
Web Copywriting
Publication Management
The Change Foundation needed to update their site to make it more accessible and responsive for different devices. This presented an opportunity to revisit their site content and create a better user experience.
We designed rich interactive page layouts that work well on desktops, tablets and mobile phones. The client can easily add unique new sliders to highlight new features, new publications are automatically added to the homepage, and each of their key service areas are highlighted in an interactive teaser. We also included social media integration to promote their communications and added a strong call-to-action to subscribe to their newsletters.


We started by reviewing their content, so many pages were buried under sub page links and similar content was spread all over the site so we took a drastic approach and reorganized all the content into a few simple headers focusing on their 4 core services and made them each a rich landing page.
All the supporting documents were categorized with tags and made searchable through a simple user interface. Now users could easily find all the content related to a particular topic and easily review and download PDF documents.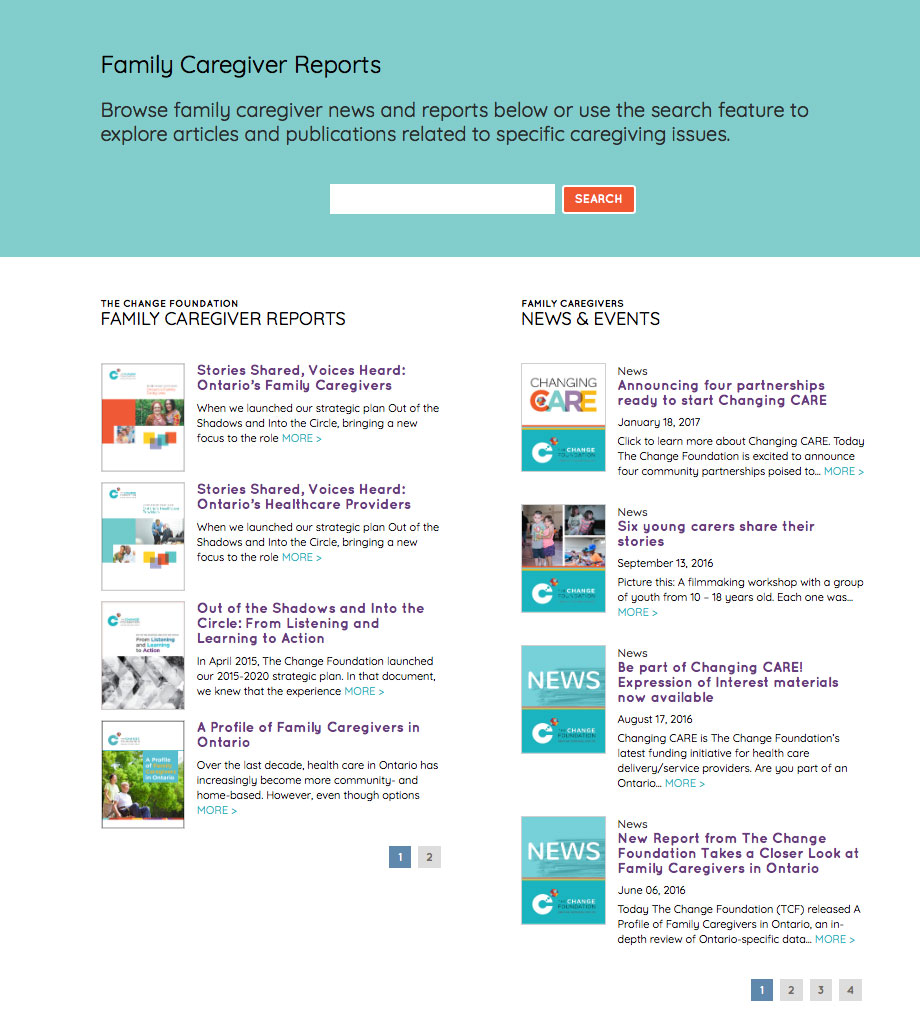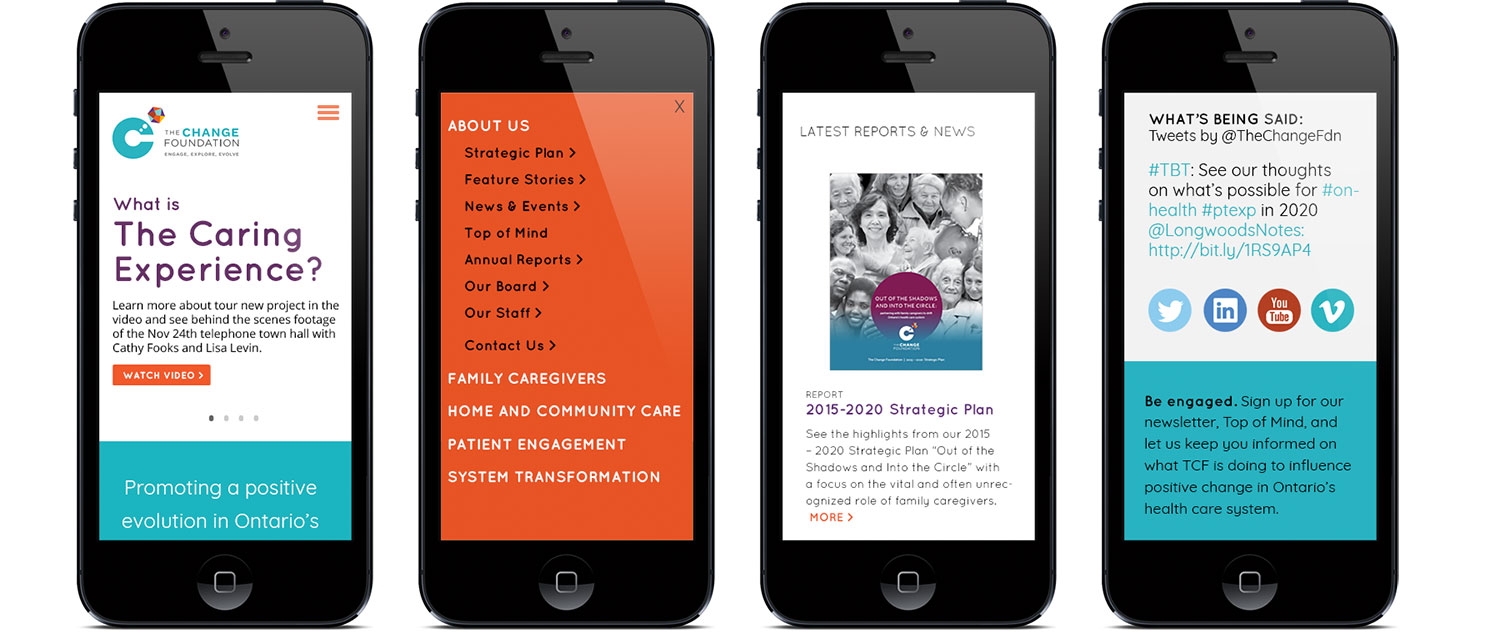 We created a strong user experience design for all devices and accessibility.
Visit the site www.changefoundation.ca
Lets talk about your project!