Ministry of the Environment: Reduce, Reuse & Recycle Website
SERVICES PROVIDED:
Consulting
Web Design
Custom Illustration
Bilingual Site
Advanced Reporting
Website design for the Ministry that focuses on the lesser known of the 3 R's – Reduce and Reuse who have never gotten quite as much attention as Recycle. This site levels the playing field a bit and provides some great tips for all three R's at home, school and work.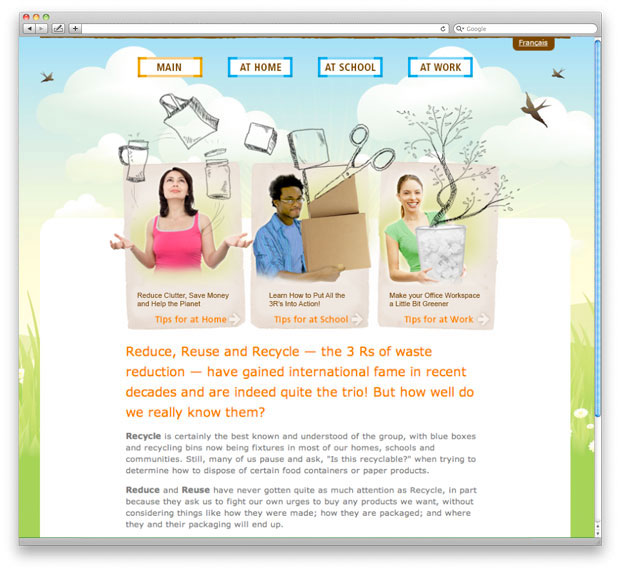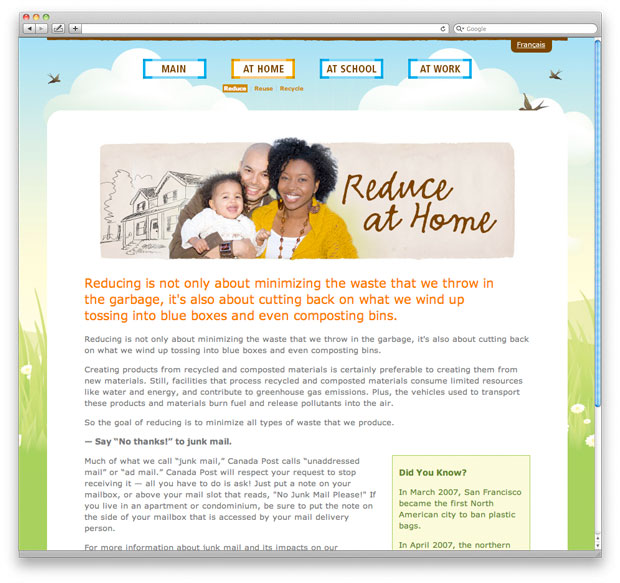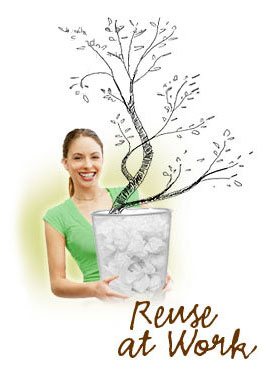 Design that stands out
It's so easy to default to the typical website approaches with stock photos and similar layouts. We needed to make the site stand out so people would pay attention and to make the site friendly and approachable. Our Art Director, Mark Haak, custom illustrated a series of images for the site to help engage users and communicate the messages.
This project was a temporary campaign so we don't have a live link to it  unfortunately but we like to show it because it demonstrates how our Toronto graphic design studio takes a custom approach for each and every project – no cookie cutter template looking designs. Each project is unique and created specifically to match the strategic directions and unique needs of each and every project.
The work that Mark has done for us has been fantastic. He has delivered highly creative sites/site design that have exceeded our expectations. Mark is extremely personable and has worked well with various members of our team. He has met all deadlines, and in one instance was able to meet a ridiculously tight deadline for us, for which–many months later–I'm still very grateful
Jessica Till, Ontario Ministry of the Environment
Lets talk about your project!