December 6th, 2011
Logo Design for Willis Network
Logo design for a new division of Willis, a global insurance company.
October 11th, 2011
Mastercard Design
We just designed fresh new gift card packaging for Mastercard.
December 2nd, 2010
Magazine Ad: Cash is King
By adding an interesting headline and a clever graphic we were able to make this magazine ad for the CICA's Cash Management publication stand out.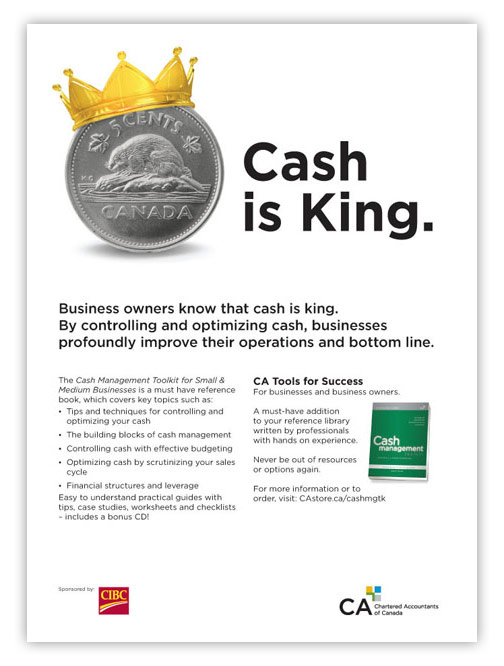 August 27th, 2010
CICA IT Promo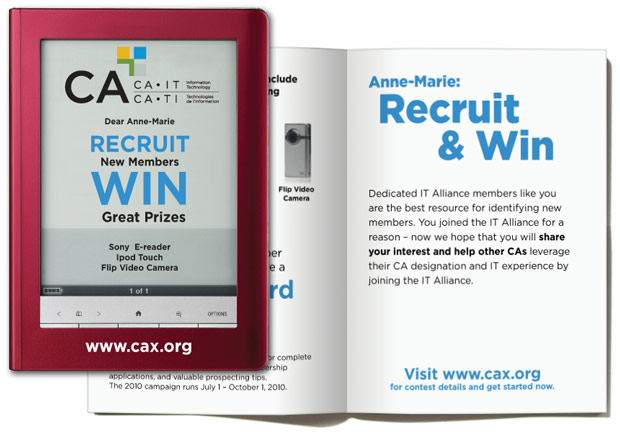 This promotional mailer features custom imprinting on the covers and inside. Direct mail studies have shown that customizing brochures with the recipient's name improves marketing results dramatically.
December 10th, 2006
Cole & Partners Web Site
Web site design for Cole & Partners, a firm with expertise in business valuation, financial litigation support, corporate financial advisory and forensic and investigative accounting.
July 14th, 2002
Deloitte Report on Consumer Packaged Goods
Design of industry report on consumer packaged goods for Deloitte Consulting.
April 14th, 2001
Deloitte Brochure for Chemical Industry
Design of brochure for Deloitte Consulting's Chemical Industry practice.
April 14th, 2001
Deloitte Report Design
Report design for Deloitte Consulting on Reinventing Financial Services
November 14th, 2000
Deloitte Trade Show Materials
Design of CD and package for use at trade shows by Deloitte Consulting.