Website Redesign for The Big Carrot
SERVICES PROVIDED:
Website Design
Responsive Design
Calendar & Photo Gallery
Multiple Blogs
Customer Rewards
Email Newsletter
When we first met with The Big Carrot to redesign their website we connected right away – our Art Director Mark lives on a century farm and grows his own organic veggies alongside his chickens and other homesteading endeavors so we understand the importance of healthy, natural food.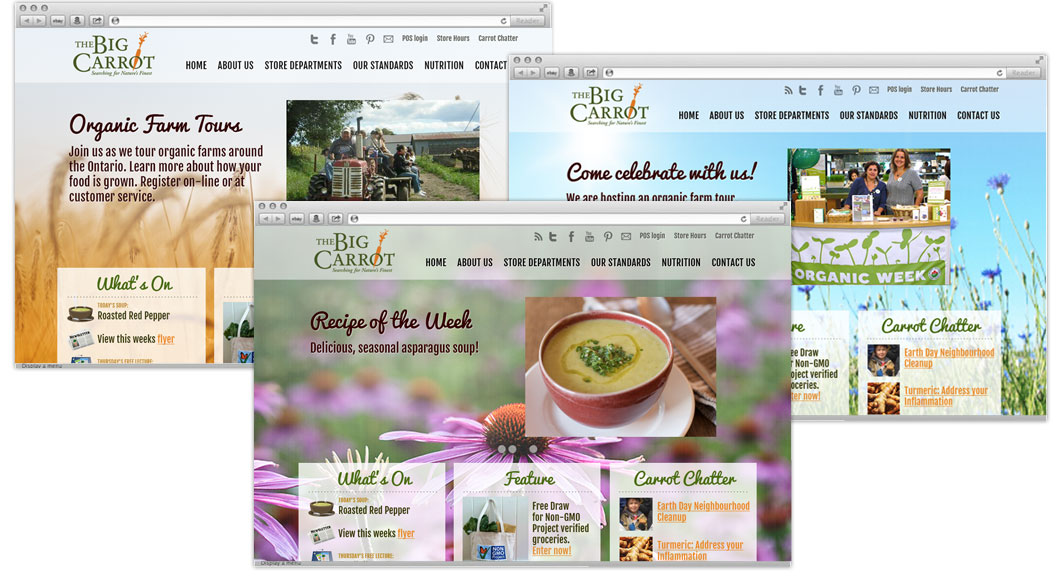 The Big Carrot's old site was tired and used a clumsy content management system that was difficult to use and seemed to have a mind of it's own. They wanted to introduce new features to their loyal supporters so we designed a new responsive site with desktop, tablet and phone versions of the layout, we built it on a modern content management tool that allows for easy updates (including changing the background photo seasonally), we added event calendars, integrated a Google street view of the interior of their store, photo galleries, new blogs and recipes.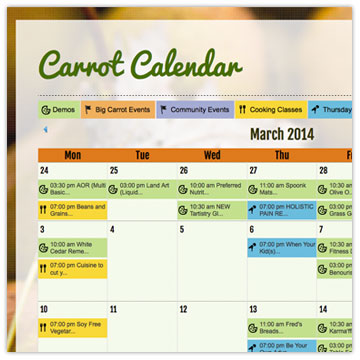 Events Calendar
Colour coded events calendar with detail view popups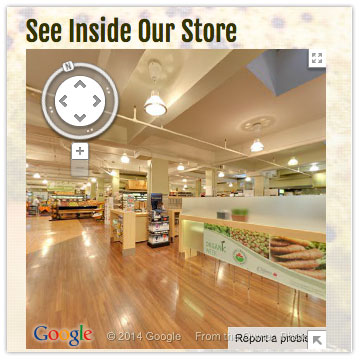 Google Virtual Tour
The client arranged for Google to come and do a street view tour of the inside of their store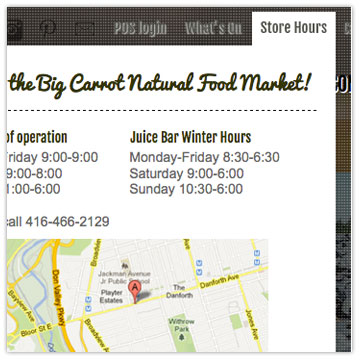 Rich Navigation
For key site sections we setup rich dropdowns to provide more information than plain text links.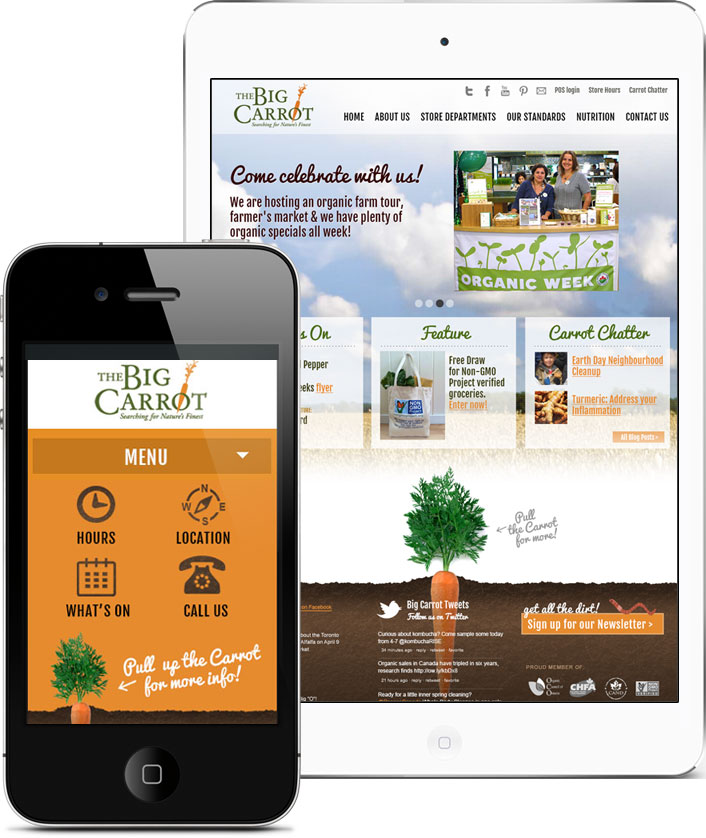 A solution for all devices
We designed the site to work well on all popular devices and know that their mobile users needed targeted information – not just a duplicate of the main site. So we gave them what they need in a simplified presentation for easy, direct access to the things that matter most. Additional site content is available simply by scrolling down or using the main site navigation. Brilliant!
Email Communications
Users can subscribe to emails on the website and we enabled simple tools for the Big Carrot to connect with their tribe of followers. We designed a newsletter that reflects their brand and is consistent with the website visuals. It's easy for them to update content to promote events, specials and contest to their followers.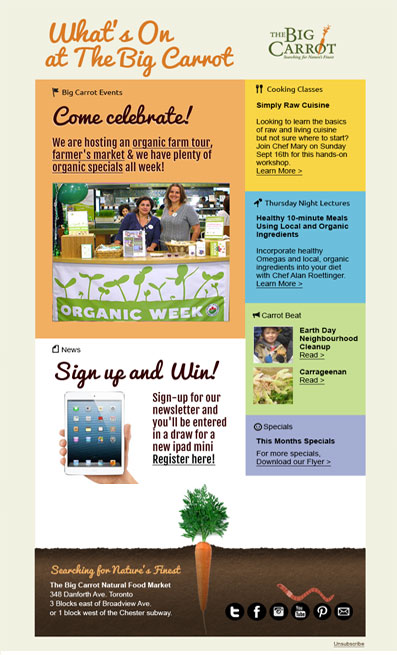 We're also building a custom customer rewards points system that ties the website in with their points cards, ecommerce capabilities  as well as other exciting new offerings to come!
Visit the site www.thebigcarrot.ca
"Mark and David took the time to listen to our goals, our vision and our expectations, and then laid out a practical plan on how to achieve our concept. Their friendly professionalism was appreciated throughout the process and they believed in our concept while giving practical alternative ideas along the way. We are very pleased with the outcome of working with Swerve Design Group. Our website is a perfect reflection of our store, values and community. We look forward to working on more projects with them in the future."