News and Ramblings from Swerve
Showcasing all the latest design work and project news from our Toronto graphic design studio.
March 19th, 2013
Law Firm Brochure Design
Brochure design for a law firm in Toronto.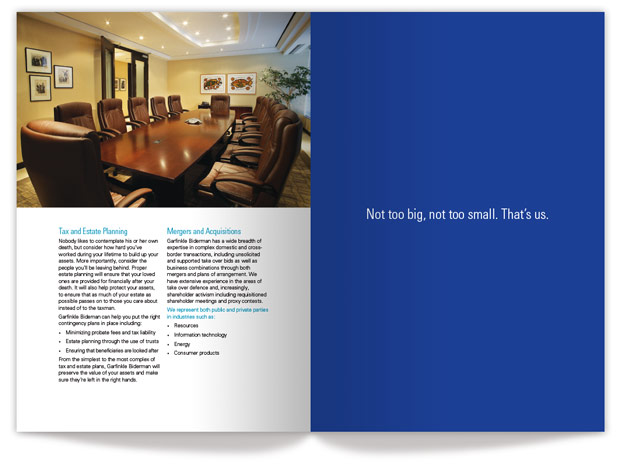 January 22nd, 2013
Beginnings Logo & Web Site
Beginnings is a project initiated by the Environmental Commissioner of Ontario in celebration of the 20th anniversary of the Environmental Bill of Rights. It captures the stories and memories of the people who were involved in the significant environmental events and organizations. Users can tune in to hear how they contributed to the evolving history of environmental protection in Ontario.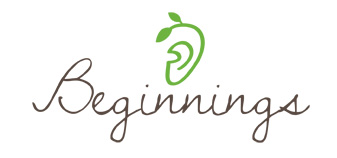 We created a unique logo to capture the spirit of the project – listening to environmental stories. We used a combination of listening and nature elements to create a unique icon and balanced it with hand drawn typography to complete the natural, human feel to the identity.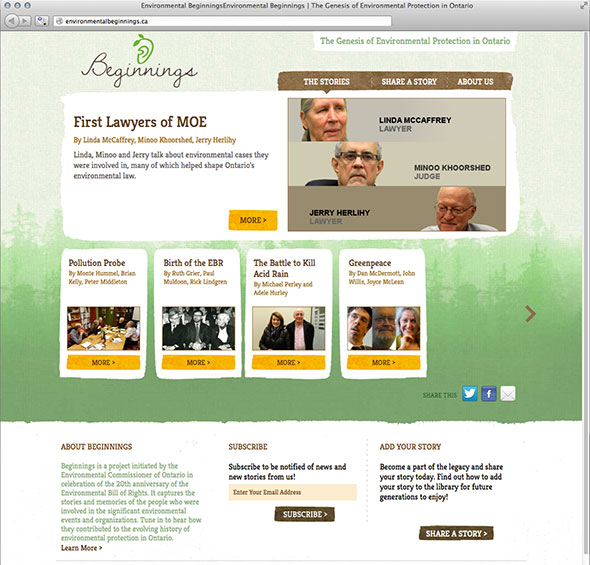 Our Toronto web design studio also created an original site design that is fresh and inviting – no cookie-cutter designs! As with each project we create, we start with reviewing the client's needs and goals in an interactive discovery session. This gives us the information we need to design an original site that not only looks great but meets all business objectives and technical requirements.
Based on a WordPress content management system we customized many components to allow for easy user upload of files and simple management of the content by the client. This user friendly CMS allows the client to easily update their site, review submissions and publish new pages.
November 19th, 2012
Design of Hatch Kiosk Website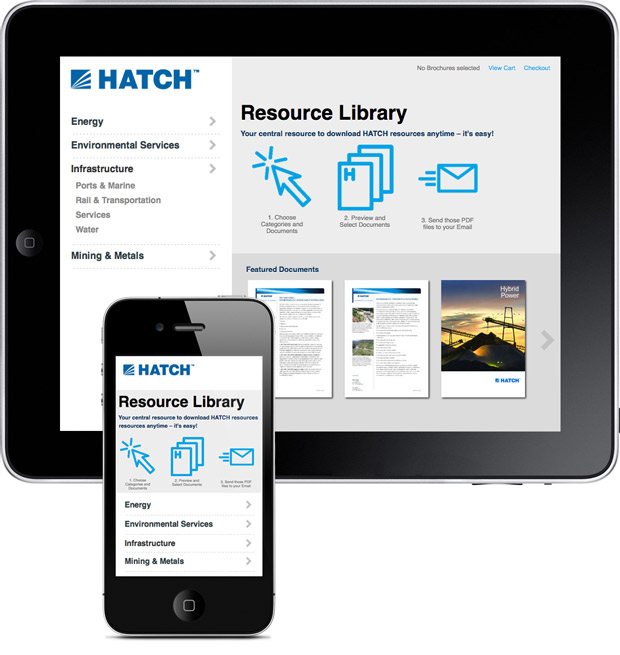 Swerve designed and built a PDF collateral site for Hatch. When Hatch has an event anywhere in the world they would hand out several brochures and books on their specialized services. They found many users would not take them or if they did, they wouldn't often keep them because it would fill their suitcase or be too heavy to carry a stack of booklets around. So we solved this challenge by building a site where a user could browse through their vast collection of marketing materials and select brochures they wanted and simply email a PDF to their email address so when they arrived back home they could download the brochures.
Hatch now brings iPads to their events and allows users to send themselves the materials, or users can use their own mobile devices at any time to view the collection, preview the brochures and send it to their email for viewing at a later time. This also allows Hatch to collect data on the users and gives them the opportunity to opt-in for other online communications.
October 3rd, 2012
Website Design: Is Your Site Responsive?
Web design seems to change daily and it can be hard to keep up with all the new technologies out there. One of the more recent advancements that you should be aware of is a thing called responsive design.
Before Responsive Design
Until recently you only needed to worry about how your site looked on large desktop screens or smaller laptop computer screens. Now with the mass use of tiny screens on mobile devices such as smart phones and tablets you need to know how your site looks at this new, at times tiny, size.
Does the site just reduce to be too small? Are viewers able to read your content? Can they interact with the menus on screen?
Responsive design automatically resizes, moves and reformats elements as needed to fit the many different sized screens. Think of your site now being held together with rubber bands – everything can move and reshape as required.
Often this may mean rethinking content completely if viewed from a small smart phone. While the full, large screen view of your site can include everything and the kitchen sink, the view on a small screen may require you to edit what information is displayed, even to the point of dropping less important items that just can't fit in such a small space.
Examples of Responsive Design
Visit sites such as the Boston Globe, Toronto Star, etc on your smart phone and see how it looks different and is optimized for mobile viewing.
Above is what the Swerve site looked like on an iPhone before responsive design was applied. Note how small the navigation across the top is – so small you almost can't use it.
We've rebuilt the Swerve site using responsive styles.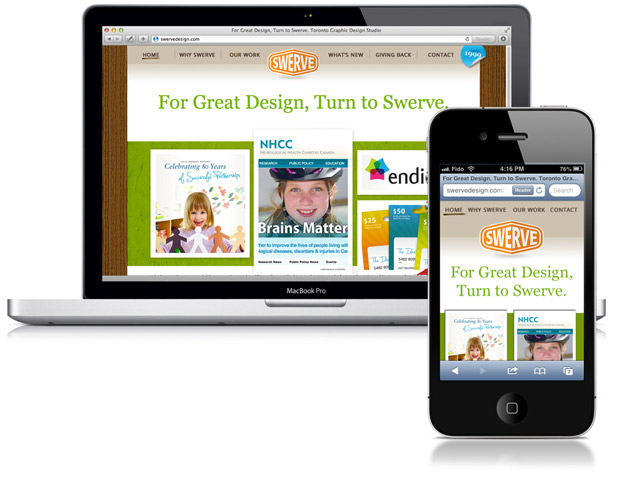 As you can see, the two samples have the same design but the smaller iPhone view drops some of the top navigation and reduces number of featured images on the home page. The navigation also uses a larger font size in the css style sheet. The goal is to make it as easy as possible for someone on a smart phone to interact with our site. For us, this means viewing our portfolio and then getting our contact information.
When thinking about your site, you need to consider what the most important items are, and feature them first. Lower tiered items may need to be reduced or dropped altogether.
Contact us to discuss how we can revise your site to work on all devices.
September 20th, 2012
Website Design for Basadur
We've worked with Basadur Applied Creativity several times over the last few years to continually enhance their websites. Shown is their new, improved home page with clearer graphics and better layout.
We've also created a targeted product site for the Basadur Profile. The client asked Mark to redesign the site and to review the user experience from start to finish to solve the problem of viewers not following through on ordering their profile online. We put together a small focus group to review their process and suggested many changes to the interface and copy to help viewers understand and complete their purchase.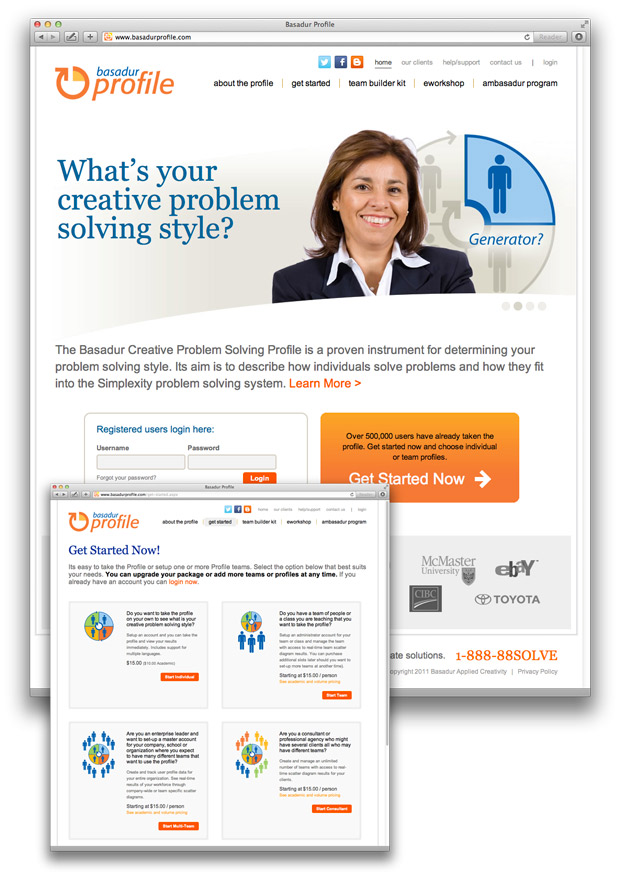 See the new Basadur site and the Basadur Profile site.
September 19th, 2012
Logo Design for Toronto Firm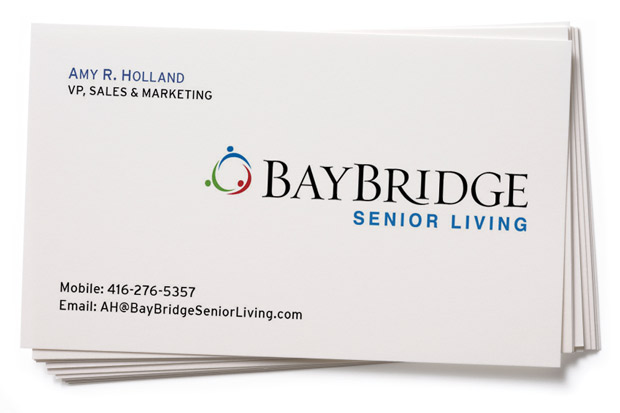 Here is a new logo we designed for BayBridge Senior Living.
Think this is one of the best logo designs we have done this year!
September 19th, 2012
Direct Mail Design for Association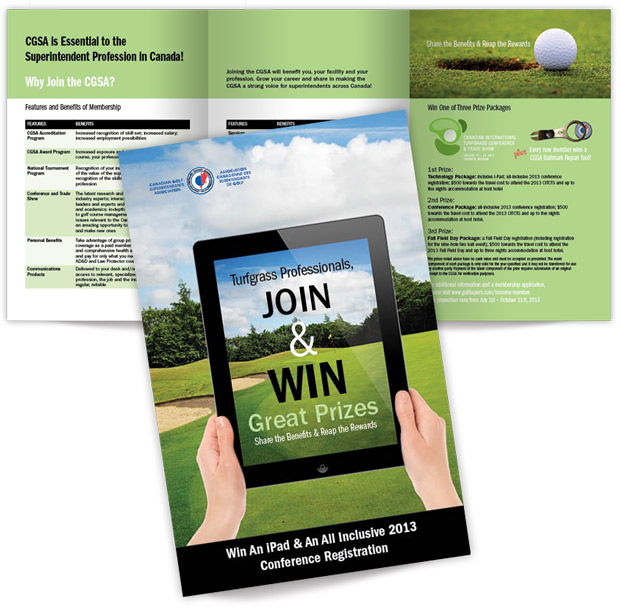 We designed a new direct mail piece for the Canadian Golf Superintendents Association. This piece took advantage of variable printing so we could customize the cover of each brochure to include the recipients name.
Just another example of the Toronto based Swerve Design Group's design expertise.
September 7th, 2012
Website Design for Retirement Homes
We are working on updating all the websites for BayBridge Senior Living. Stay tuned for some great design work coming soon!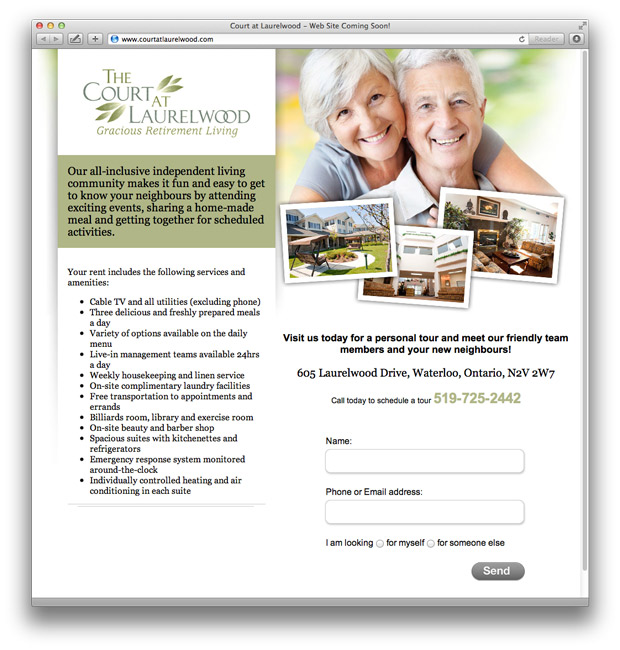 September 5th, 2012
Mobile Website Design for Deloitte
Seems like everyone is looking for the best mobile website design and responsive website design. Deloitte asked us to design a site for them to use on smart phones and tablets.
This site is used at their trade shows to keep attendees up-to-date on what is going on with Deloitte during the show.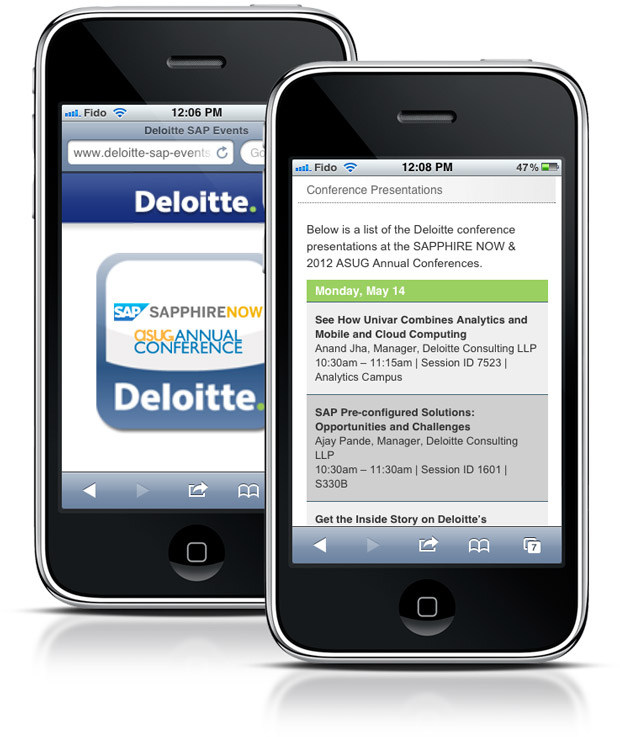 September 4th, 2012
Website Design for HGE
Toronto Website design firm Swerve Design recently launched a site for HGE – High-Growth Enterprise network.
Swerve also designed the HGE logo.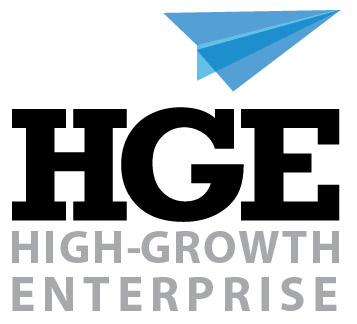 See the HGE site here.